Corporate Transfers Sydney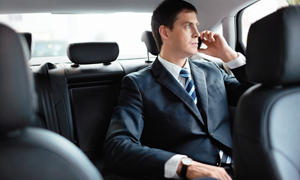 At Sydney Chauffeur Hire it is especially taken care of that the services hired by the corporate sector are done with the utmost professionalism and precision. We hand pick our Chauffeurs so that there is no scope of amateurism and inexperienced encounters while they are serving their clients. We are one of the best Corporate Chauffeur Service providers in Sydney

We promptly look into your needs for the kind of vehicle you want which our Chauffeur would be driving. All you need to do is to sit back and let the Chauffeur take care of your needs. The prime objective of our Corporate Chauffeur Sydney Services is to provide you with the best Corporate Transfers Sydney that are cost and time effective and are a complete solution to the traveling requirements of people in of the corporate world.